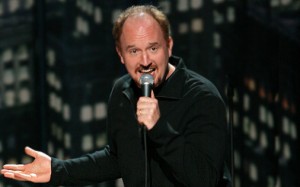 By Umesh Jain
Well, of course, sarcasm is a thinly veiled way of expressing anger through the disguise of humor. However, it is very destructive particularly when expressed towards children. Kids might be smart enough to get sarcasm but it is really hurtful. And words can hurt. Silliness, by comparison is more akin to fear and embarrassment, also disguised as humor. Being a goof still doesn't get you friends just as much as sarcasm does. Most of all, sarcasm is confusing- are you happy with me or what? This is often referred to as the double bind and it creates an emotional tension, akin to verbal abuse. Really! It can be that bad.
Why do people use sarcasm? Sarcasm is not wit. Sarcasm is a coping strategy to express what they feel much like other non-verbal ways of communicating anger (like rolling eyes, dismissive sighing or looking at your watch expressing impatience). It is important not to use sarcasm to express oneself but come true to your feelings of what is happening. Sometimes, there is never a nice way to express anger but sarcasm is like rubbing salt into someone else's wound. Try this one on, "When did you stop being so stupid?" Is this a complement? Don Rickles, the master of the one line sarcasm, makes people laugh. But would you want to be at the end of that snake tongue? Painful, yes, funny, yes, as long as it is not you.
Isn't a little sarcasm OK? It might be, if you were watching a sitcom because you are not at the butt of someone's barbs but, in real life, it is not pleasant. Humor is good. Sarcasm isn't. I'd like to hear from people about their perceptions. I do appreciate your humor from past sessions. Heard some very good jokes. Keep them coming.
Leave a Reply
You must be logged in to comment
Blog




Advertisement

Recent Posts

Blog Categories