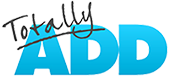 WOW! Thanks for the great review. It's awesome to here that we're helping people manage their own or their loved one's ADD.
If you know someone who might also be suffering, why don't you share our knowledge library with them. If you give us their email we'll send them an introductory info package!
[infusion_form id="46181″]
? Your privacy is important to us. We'll never share your information.