How To ADHD
Jessica McCabe of HowToADHD is funny, creative, super intelligent, and passionate about ADHD awareness.  We are so excited to bring you a series of collaborations between Rick Green of TotallyADD and Jessica McCabe of How To ADHD.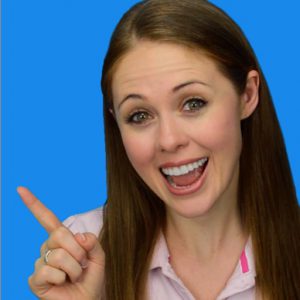 4 Common Myths About ADHD
How To ADHD creator Jessica McCabe and Totally ADD founder Rick Green sat down to discuss 4 ADHD Myths that ruined their lives:
You Can't Have ADHD, You're Not Hyperactive
If You Just Try Harder, You'll Do Better
Gifted Students Can't Have ADHD
You Can't Have ADHD, You're Too Old to Have ADHD
You can see a text version of this video here (the transcript is underneath the video)
4 More Common Myths About ADHD
Hilarious, Entertaining, and full of great information! Rick Green from TotallyADD and Jessica McCabe from How To ADHD get together to talk about 4 More ADHD Myths that messed up their lives! 
Myths include:
1. ADHD Isn't That Serious
2. You Can't Have ADHD, You're Successful
3. All You Need is Medication
You can see a text version of this video here (the transcript is underneath the video)
ADHD Comedy
Jessica McCabe and Rick Green have a lot of fun attempting to answer 20 big questions about ADHD in this funny video.
The actual answers to these questions are in the video below called Actually Answering ADHD Questions.
Questions About ADHD
Jessica McCabe, creator of How To ADHD and Rick Green, founder of TotallyADD talk about Attention Deficit Hyperactivity Disorder.  In this video they discuss:
How Did We Find the Courage to Talk Openly About our ADHD?
How Did Learning About Our Brains Change Things for Us?
How Did Being Diagnosed With ADHD Affect our Families?
What Did It Cost Us To Be Open and Honest About ADHD?
How To Spot The Moment You're Ready To Stop Taking ADHD Meds
What's in Our Toolboxes?
What is Rejection Sensitive Dysphoria?
What Were Some of Our Earliest Symptoms of ADHD?
What do We Suggest for Someone Who Has Limited Resources?
What has Been the Hardest Thing for Us to Open up About?
Do We Ever Use ADHD as an Excuse?
What is an Excuse and What is Accepting Limitations?
To read the full transcript of this video click here
About Jessica McCabe and TotallyADD
Jessica McCabe and Rick Green first met in 2016 at an ADHD conference and have been great friends ever since!  No wonder, they have lots of things in common, especially their love of creating videos for people with ADHD and ADD.
Here are some quick facts about Jessica:
Jessica is the much loved host, researcher, writer, co-producer, and editor of How To ADHD.
She was diagnosed at the age of 12 after displaying multiple personality similarities with her aunt, who had been diagnosed by Dr Daniel Amen.
Jessica has posted on her website that she is currently taking Vyvanse, and in the past has taken other medications.
She was born and raised in Los Angeles, California.
Before working full-time on How to ADHD, Jessica used to work as a waitress, and before that she was an actress.
Jessica does not have a formal education about ADHD, and does not claim to be a professional, but she has completed a course relating to ADHD and autism, and she uses credible sources to do research.
Follow HowToADHD on Social Media at: