Twice a month Rick & special guests chat online with the TotallyADD Patreon community. Join us for these live events! + get all kinds of perks as a patron!

Can't Make It? All chats are recorded, listen when it is convenient to you.
Upcoming Chats: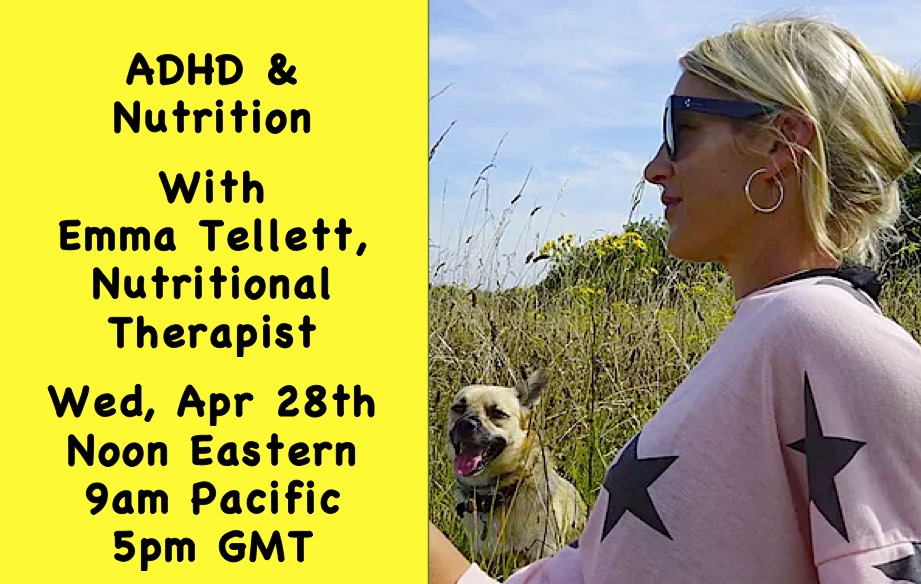 ADHD & Nutrition Livestream
Emma Tellett is a naturopathic nutritional therapist, functional medicine practitioner and fully qualified teacher. She specialises in mental health, Autism and ADHD, using only proven and effective nutritional medicine and functional testing.
A mother/stepmother of three (21,18 and 14), Emma has been a primary school teacher for twenty years garnering extensive experience in mainstream, special educational needs SEMH (social, emotional, mental health) and pupil referral units. She became interested in nutrition whilst working with Autistic children and then helping her mother who was diagnosed with dementia at 58 years of age.
Today Emma says, "I never thought I would hear myself say this but neuroscience has become a fascination. Anything to do with the nervous system is of particular interest to me." The result is that Emma is a font of knowledge on the science of nutrition with a focus on ADHD and Autism.
EmmaTellett.co.uk