I want to talk about Emotional Sensitivity.  Over-Reacting. Specifically, how one small setback can cause a huge explosion… of sadness.  Hmm. That doesn't sound right. Sadness doesn't 'explode.' Anger explodes. Sadness… Hmmm… It oozes? Plops and drips? Drowns?
It's not an explosion.   More like quicksand, slowly and relentlessly pulling me down, until I'm under. Ugh.  This is about sadness. But this is not a sad blog. Thus, we begin with a knock-knock joke.
ME: Knock Knock.
YOU: Who's there?
ME: Meredith Marjorie McMilker, the ADHD Interrupting Cow.
YOU: Meredith Marjor…
ME: MMMMMMOOOOOOO!!!!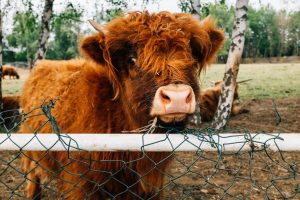 On That Happy Note…
We get a lot of feedback from our live presentations. In fact, we ask for it.  We often hand out evaluation forms with a bunch of questions to find out what worked and helped, what didn't, and the big question… Do these pants make me look fat?
One comment keeps resonating with me. It still makes me feel queasy when I think about it. Which is ridiculous, I suppose, but here I am writing about it.  The note came after I did an ADHD workshop for several hundred people.  I'm never happy with what I do, but I have to admit, it was a hit. There was laughter, tears, more laughter, a standing ovation. We were swamped with positive feedback.
But on one feedback form, along with lots of nice, positive comments, a woman wrote that she noticed a couple of typos in the Power Point presentation. And that those mistakes, 'Made me sad.'   And that comment made me sad. Because I totally understood.
It wasn't a criticism or nitpicking. She wasn't scolding me for missing small typos. She just felt as if everything we do ('We' being adults with ADHD) was bound to be full of mistakes.  It was a valid point. But for some reason it stuck with me. Years later it still triggers something. Why am I so upset?
How Is This Possible?
It's ridiculous. What's wrong with me?  All that positive feedback from so many audience members, including, 'Thank you, I think you've just saved my marriage,' but what had me in its grip?  That one statement. One statement amongst effusive praise.
The reason is that I felt what she felt. I understood what she meant. Perfectly.  Reading it, I suddenly felt, well, not queasy or agitated, just… sad.  Not a 'bursting into tears' kind of sad, mind you, like when a loved on dies, or when the local Dairy Queen closed. More like… having all the wind taken out of my sails.
Drained. Deflated. That slide whistle going down, down… Superman near Kryptonite… Simon when discussing Garfunkel.
Guilt? Shame? Ennui?
Have you ever had this happen to you?  The sudden cringing. The weary sigh and a quiet internalized, 'Damn. I knew it. I'm a screw up.' It can be slightly nauseating sense that nothing will ever change. 'I'm doomed.'
When you're confronted by something you've screwed up, does the vitality just get sucked out of you?  Sometimes by small things rather than big disasters?  All those positives comments count for nothing. and 5-out-of-5 ratings… and what sticks with me is that one person was sad. Crazy, right?
The Truth Behind My Reaction
My reaction is actually an aspect of ADHD. It's not great, but it's natural. The very first symptom of ADHD that is listed in the Diagnostic & Statistical Manual (DSM), the medical bible that doctor's use as the standard reference is, 'Often does not give close attention to details or makes careless mistakes in schoolwork, work, or other activities.' 
Small, careless, mistakes… the ones that make our work look sloppy.  The oversights that make our spouses and friends think we don't care. The little bloopers that sabotage our projects and promotions. The trivial typos that suggest we aren't serious or concerned.
And often, the small mistakes do have a profound impact. The contract is wrong. The apology never arrives. The groom is left standing at the altar.  Knowing The Reason Helps… A Bit
Before I understood my ADHD, when I'd make small mistakes and they were pointed out, I'd often brush them off, miffed, 'Whatever! You get the point.' I felt like, 'I've created the Mona Lisa for God's sake, who cares if the frame has a chip in it!? Nitpickers! Critics! Complainers!'
By the way being 'overly sensitive' and 'prone to drama' are very common for many of us.  The fact is, underneath the indignation and justifying, I felt … sad. Disappointed with myself. Not again!'  Of course my defensiveness didn't help. Justifying and defending never does. (A big tip for you husbands out there.)
The Solution Wasn't An Anti-Depressant
The sadness passed quickly.  Another common trait for many adults with ADHD is our ability to move on. We recover quickly. Bounce back.  My character Bill on The Red Green Show has become our ADHD poster boy for his ability to shrug off disaster with eternal optimism.
So the sadness can be profound. But it doesn't linger. No need for therapy or medication.  The solution is simply to put practices in place to reduce the mistakes.  Having someone proofread anything I've written. (Including this blog.)
Or coming back to it later myself, carefully reading it, word by word, to make sure there are not any more any extra unnecessary words that aren't necessary. (See what I did there? Nice to know I've still got it.)
I say all this because I'm still pleasantly surprised that putting a simple strategy in place to manage some aspect of overwhelm, upset, distractibility, or a logistical issue around time or clutter… causes a huge boost on my confidence and self esteem.
Which is why finding ADHD-Friendly Strategies that work for me, creates more victories, fewer 'Uh ohs!', has such an impact on my attitude.  I wish my mood was less dependent on whether things go right or wrong. And I'm learning to let go of perfectionism and accept that I'm human.  But the restless, driven part of me finds this slow, steady, step-by-step progress mildly annoying at best, but it is what it is. Because I am impatient. As are many who suffer from ADHD.
Such as Meredith Marjorie McMil…
MOOOOOOOOOO!  
Best,
Rick
Check out 36 ADHD-Friendly tools, tips, and strategies that Rick Green and Patrick McKenna use to soar in the acclaimed PBS documentary, ADD & Mastering It!