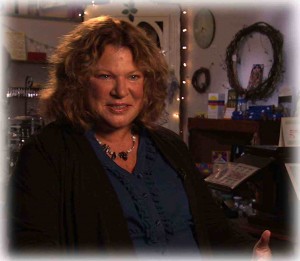 A legendary pioneer in the world of adult ADHD, Kate Kelly, has passed away.
After a full and rich life she lost a long battle with cancer.
Thousands of people had the pleasure of knowing Kate in person and having their lives made better for the experience.
If you have seen Kate through our online videos and our programs, you'll know her as a wise, generous, crusader for the cause.
Kate is best known to ADDers for, "You Mean I'm Not Lazy, Stupid or Crazy?!" She co-wrote this amazing book with Peggy Ramundo, when there was little information or acceptance around ADHD in adults.  Putting out the book took a pioneer spirit, courage and audacity.
It became the first bestseller to explore adult ADHD/ADD in a comprehensive way. As Kate told me, "There was nothing out there so we felt like we have to cover everything." Published on a shoestring, even before the legendary 'Driven To Distraction' hit the shelves, it brims with humor and humanity.
If you don't own a copy, get one. To read the book is to know Kate and Peggy. To see her in our videos is to sense her kindness and commitment.
I only met her once, when I interviewed her for our documentary ADD & Loving It?! At first she was a little wary of a comedian talking about a subject she had devoted her life to healing. I'm sure she was concerned we were going to mock the disorder. As we spoke, she quickly relaxed, and soon had us both in tears.
In the three hours we spent together talking I was impressed by her knowledge and her determination. And by how much she loved her family. We still have footage that we will be sharing from that long conversation.
My wife Ava never had the pleasure of meeting Kate in person, but because Kate's book was part of the first PBS 'premium pledge package' they spoke many times. They bonded instantly and Kate once said to me, "I wish I had an Ava."
Kate was down to earth, accepting, and open. But not a pushover. She was driven by a strong sense of justice and a desire to make a difference. And she did. As a nurse and then an author, coach, minister, and many other roles.
Many thanks to our friend and blogger Zoë Kessler, who called this morning in tears to share the sad news.  Ava and I are so sad.
Kate, you will be missed. And all of us left behind will be called upon to step up and fill the space that you have left.  This world will never be the same now that you are gone and this world will never be the same because of you.
Love, Rick & Ava
Leave a Reply
You must be logged in to comment
Blog




Advertisement

Recent Posts

Blog Categories