In our new book, A Radical Guide for Women with ADHD (New Harbinger, July, 2019) my co-author Michelle Frank,Psy.D and I set out to change the conversation among women. We also wanted to address helping professionals across domains about how to approach the complexities of women and men with executive function challenges. This includes coaches, mental health professionals, health professionals and organizers. Although the techniques and focus of these helping professionals are all different, all these professionals need to understand the core principles that promote healing in these women and men. In our book and at our upcoming presentations in November at the national annual ADHD conference, we promote a new perspective among professionals that gives them permission to put personhood above the symptoms.
Shred the Stigma
Unearthing the human being beneath and beyond the symptoms is how professionals can help their clients see themselves first and foremost as complex human beings and as whole women or men, and not just as people with executive function challenges. A woman or man may have severe challenges and struggles that come from his or her executive dysregulation, but our message to professionals, this "change in conversation is " if a woman or a man is guided to stop defining or limiting herself or himself by these challenges, he or she can slowly begin to shed the stigma, crippling shame, and the same kind of internalized self-hate that plagues many minority groups who deviate from the cultural gold standard of "normal."
These are fundamental questions you must consider when working with anyone who identifies as "neuro-diverse". Professionals often find themselves encountering these issues but are sometimes hesitant to discuss them because they are taught to focus on behavior changes and strategies above all else. Even if their field isn't one that addresses these core issues directly, practitioners across fields need to understand these principles in a way that informs their practice and the way they interact with and guide their clients.
It's important to remember our takeaway that women and men with ADHD can learn to walk along side of their difficulties instead of being engulfed by them!
They can learn to stop measuring their self-worth by their challenges.
Through the process we call "untangling", they can begin to separate out their self-worth from their brain- based difficulties.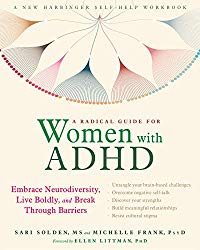 Learning to Be
They can broaden their approach from tips, and tools, and strategies, or a goal of moving toward a meaningful and compelling life for which they need support. They can understand the "radical" idea that instead of trying to fix themselves, these adults can learn to be themselves.
To do this they will often need helping professionals who value and see them and who can support them as they claim their right to an authentic and fulfilling life, even when their challenges persist! They can't wait until these difficulties disappear.
There are two tracks
There are your chronic ADHD struggles to be approached with medication and strategies and support, and then there is you and your life. And you can't wait!
This is what we like to call living radically with ADHD. This is the conversation we want to start.
About The Authors of A Radical Guide For Women With ADHD
Psychotherapist SARI SOLDEN, MS, has counseled adults with attention deficit/ hyperactivity disorder (ADHD) for thirty years. She is author of the pioneering books, Women with Attention Deficit Disorder and Journeys Through ADDulthood, as well as a prominent keynote speaker at national and international conferences. She serves on the professional advisory board of the Attention Deficit Disorder Association (ADDA), and is a past recipient of their award for outstanding service by a helping professional. Solden's areas of specialization include women's issues, inattentive ADHD, and the emotional consequences and healing process for adults who grew up with undiagnosed ADHD.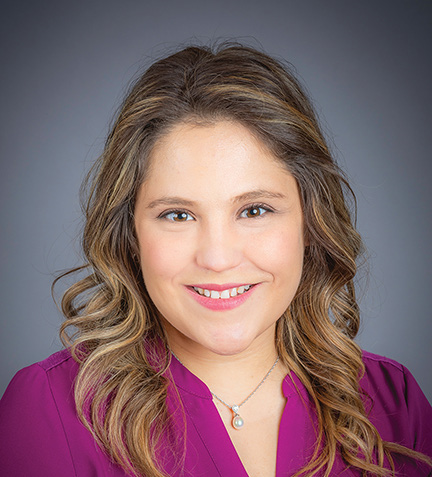 MICHELLE FRANK, PSYD, is a well-regarded clinical psychologist who specializes in the diagnosis, treatment, education, and empowerment of individuals with ADHD. She draws from cognitive behavioral therapy (CBT), mindfulnessbased practices, and psychoeducational approaches based in the latest research to help individuals with ADHD live fulfilling, empowered lives. Frank serves on the board of ADDA, the only nonprofit organization solely dedicated to helping adults with ADHD. She speaks nationally on issues related to ADHD, neurodiversity, and women's empowerment.
Benefits of Becoming a TotallyADD Patron
Twice a month live chats with ADHD experts
Exclusive early access to our new videos
A free copy of our video 'Tips For an Organized Life" (a $9.99 value)
Access to our Discord community
and more!
For as little as the cost of a cup of coffee a month you can take part in live Patreon community discussions with Rick Green + see our new videos first + other perks
About TotallyADD
TotallyADD.com is an independent website created & owned by Big Brain Productions Inc. (Rick Green).
Our amazing Patreon community, and purchases in our online shop pays for content creation. We are independent advocates who are supported by community members like you!