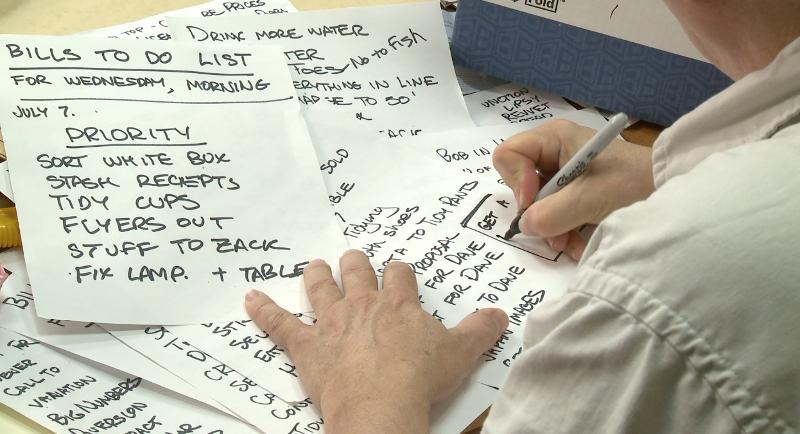 To Do Lists
They all begin with a number. "121 Things You Should Know…", "9 Ways Your House May Be Killing You…", "845,022 Ways To Make Sure…" [That last one was written by someone with ADHD for sure.] Magazines, the internet, and newspapers are full of lists. Lists of tips. Quick tips. Bullet points that promise miraculous change, ease, success, or permanent relief. These articles are called 'Listicles.' Which sounds like a disease. And they certainly seem to be spreading like a virus.
There are the lists of the "5 Biggest Scandals…" or "Top 10 Shocking…" or "13 Secrets to a…" There are the lists of things you didn't know. "13 Fascinating Facts About Animal Droppings." Or "16 Things You Didn't Know About Justin Bieber's Cousin's Pet Ferret." (Actually that one was fascinating. Imagine a ferret that can play the piano?) Then there are the ones about what you need to start, or stop, or add, or eat, or avoid to be happier, richer, taller, more productive, or less of a slug.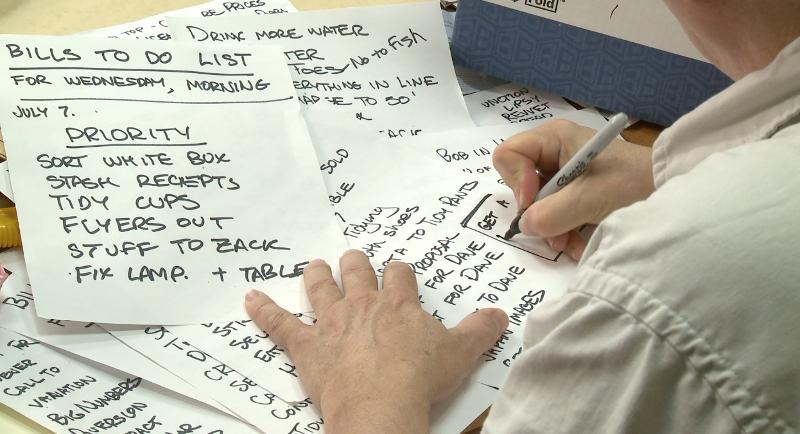 You've seen the catchy headlines about how to transform your life in 5, 9, 10, 17, or 1,000 easy ways. Fine Woodworking magazine might have "17 Ways to Make a Mitered Joint." In Cosmo magazine it's, "29 Ways To Drive Women Wild." I know one way to drive her wild – leave the toilet seat up. That drives her wild. Not in a good way.
Sorry, I'm wandering. I need an article, "9 Ways to Stay on Task." Actually, I think I read an article about that. But I forget. I need an article on "7 Ways to Improve Your Memory." Actually, I think I read that one too.
What sparked this blog was an article I saw online about 12 ways to make your life fabulous. One of many articles on the subject I've seen recently. And to be fair it was full of good strategies: Don't be negative, avoid people who are negative, be honest, don't work at a job you hate, find the right partner. Good stuff… but… kinda obvious, right? Vague. Great intentions but short on details.
As an adult with ADHD, I'm left wondering HOW!!!??? How do I avoid being negative? How do I get a job I love?… (Okay, I have a job I love, but you know what I mean.) These articles are about as useful as telling someone who wants to swim, "Avoid drowning." Great. HOW???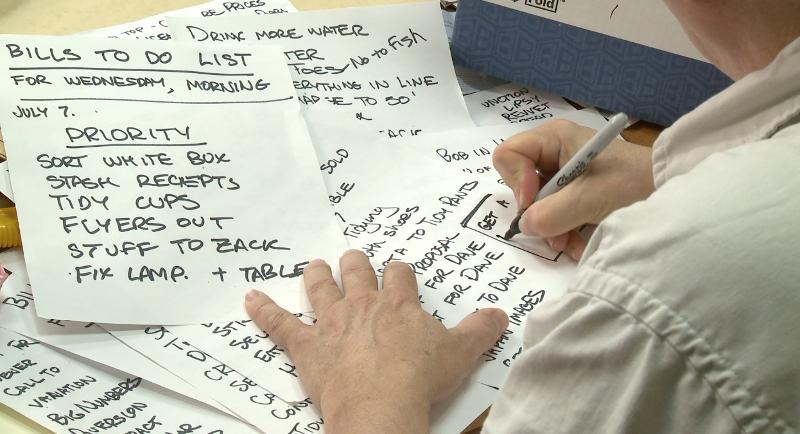 Luckily I figured out how to swim, but much of my life was spent with a feeling of drowning… in work, not a lake. I've been given lots of sage advice, all of which sounded good, but… I was still drowning in work, overwhelm, and things unfinished.
I've come to the conclusion that telling people, "Avoid being negative!" is not helpful. I want to avoid being negative, but here I am complaining about vague advice that doesn't help. People, not just those of us with ADHD usually know what they want, in general terms, but don't know how to achieve it.
We need it broken down into steps. And there's an added layer with ADHD.
Even when the steps are laid out, and we can see the way forward, we procrastinate, get off track, run out of steam, or give up. Even when we know what to do, and even though we know that it may cost us money, precious time, friendships, perhaps even our jobs, or our marriages if we don't, we don't. What's missing is motivation. I know that everyone, even those 'neuro-typical' folks struggle with motivation at times. For those of us with ADHD or ADD running in the background, the challenge seems exponentially greater.
Articles like this one I found today, that reduce personal transformation to a list of bullet points, actually make me depressed. It's like a list of stuff that seems obvious, but somehow impossible. That's the end of my rant. Whew! That feels better. I feel so much more positive now! Funny how that works.
If you're left feeling more negative, hang on.
I'll take this further in Part Two. Right now I've run out of energy, focus, and motivation. (Or maybe I'm just lazy? Maybe ADHD isn't real? Maybe it's just an excuse…) Okay, sorry. Part Two coming up. Stay tuned!
Best,
Rick
Benefits of Becoming a TotallyADD Patron
Twice a month live chats with ADHD experts
Exclusive early access to our new videos
A free copy of our video 'Tips For an Organized Life" (a $9.99 value)
Access to our Discord community
and more!
For as little as the cost of a cup of coffee a month you can take part in live Patreon community discussions with Rick Green + see our new videos first + other perks
About TotallyADD
TotallyADD.com is an independent website created & owned by Big Brain Productions Inc. (Rick Green).
Our amazing Patreon community, and purchases in our online shop pays for content creation. We are independent advocates who are supported by community members like you!