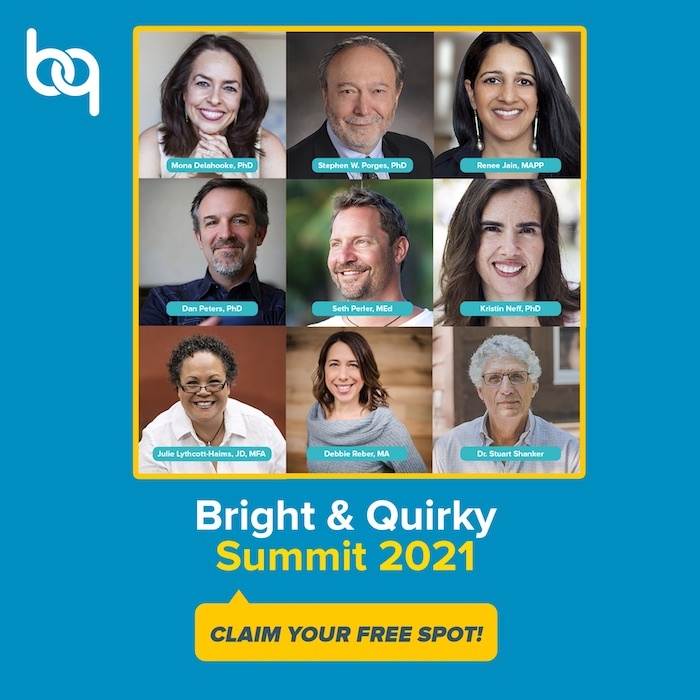 29 Experts in Bright & Quirky Kids over 5 days
Are you raising a bright child with learning, social, emotional, and/or behavioral challenges?
If so, the upcoming Bright & Quirky Child Summit is a must-see! 
The summit runs March 8-12 and includes the top experts in bright & quirky kids including: Dan Peters, PhD, Stephen Porges, PhD, Dr. Stuart Shanker, Mona Delahooke, PhD, Kristin Neff, PhD, Debbie Reber, Seth Perler and many more.
You can register for FREE here.
The summit is PACKED with tools and strategies to tame the overwhelm in these uncertain times, like…
How to manage anxiety, stress and worry
How to solve challenging behaviors and calm meltdowns
How to motivate kids who have a "why bother" attitude or lagging school engagement
How to find balance and moderation with screen use
How to help kids who are depressed or shut down
How to navigate the twice exceptional (2e) journey in turbulent times
Best,
Rick Green